Our waterfront villas at La Foleia offer two iconic types of accommodation. From Villa Padiglione's grand frescoes, warming fireplace and sweeping views to Villa Ottagonale's intriguing salon, marble wanders and dreamy glasshouse; expect to be awestruck at La Foleia.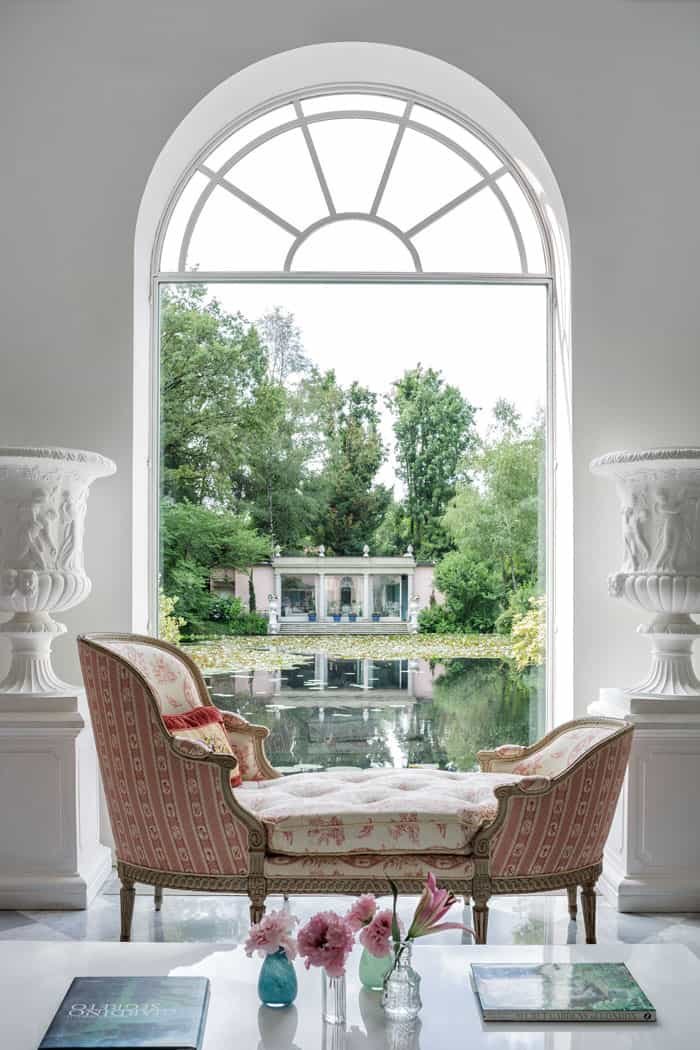 An octagonal plan, with French windows that frame the water and the statues that adorn its edges.
A neoclassical pavilion, with large windows that open onto a stairway that accompany you into the lake.